"Giving our time: Stories of Volunteering"
in partnership with Arlington Vision 2020 and GiveBackTime
Saturday, December 12th
7:15pm
Most of us volunteer. Sometimes it's deeply meaningful at other times it's boring or frustrating. What ​have been​ some of the best and worst moments–and what did we take away from them for our own lives?
The Arlington Center – Yoga Studios
369 Massachusetts Ave., Arlington, MA
The space is wheelchair accessible.
Discounted general admission tickets online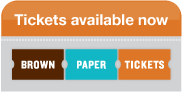 Tickets available at the door:
$15 (general), $20 (supporter of the arts), $5 (pay what you can)