Friday, April 15th
7:30pm – 9:15pm
Theme: "Stories of finite money… infinite uses"
This "Tax Day" performance is on special stories about money:  What's the best thing you've ever done with your money –for yourself?  –for friends and family?  –for the wider community or world?  How do we decide how to best use our finite funds given unlimited needs and desires?   People of all financial means are welcome.
In partnership with Arlington Vision 2020's Fiscal Resources Task Group
The Arlington Center – Yoga Studios
369 Massachusetts Ave., Arlington, MA
The space is wheelchair accessible.
Discounted general admission tickets online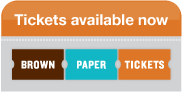 Tickets available at the door:
$15 (general), $20 (supporter), $5+ (pay what you can)
This is an Arlington's Living Brochure project supported in part by the National Endowment for the Arts.