Saturday, March 12th
7:30pm
Theme: "Changing abilities: what is lost and what is gained?"
In partnership with Arlington Commission on Disability.
We all have different abilities. Our abilities may be influenced by genetics and may change due to trauma, the environment, and age. When have we discovered an exciting new thing we could do or lost something precious? People of all abilities are welcome.
The Arlington Center – Yoga studios
369 Massachusetts Ave., Arlington, MA
The space is wheelchair accessible.
Discounted general admission tickets online at BrownPaperTickets.com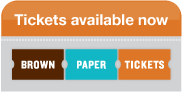 Tickets available at the door:
$15 (general), $20 (supporter), $5+ (pay what you can)
This is an Arlington's Living Brochure project supported in part by the National Endowment for the Arts.